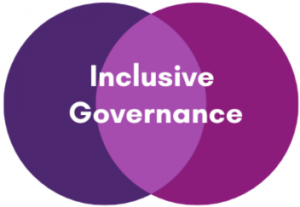 The Scottish Autism Inclusive Governance Project is being conducted by three autistic-led organisations. The National Autistic Taskforce (NAT), Autism Rights Group Highland (ARGH) and Autistic Mutual Aid Society Edinburgh (AMASE) on behalf of Scottish Autism, Scotland's largest provider of autism-specific services and a leading authority and advocate for good autism practice.
The project team are engaging with Scottish Autism's supported individuals and their families, board of trustees, senior and wider leadership team, staff and the wider autistic community to develop an inclusive governance approach that will maximise participation amongst the charity's key stakeholders. Read the press release here.
Do you feel that you have a say in the decisions Scottish Autism makes?
How could Scottish Autism become more inclusive in the way that decisions are made?
We are running a project to come up with ways of changing how Scottish Autism makes important decisions (governance) to make them more inclusive. We would like to know what you think.
There are several ways to take part:
Individual interview
Group discussion
Survey
Email us your thoughts
If you would like to do any of these, continue to the sign up page to complete the contact form.
Participant information