National Autism Project

The National Autism Project (NAP) was an initiative supported by The Shirley Foundation that aimed to provide authoritative recommendations on autism research and practice which have demonstrable effectiveness in benefiting autistic people and their communities. Critical to the success of the project was an advisory panel of autistic people who provided expert input and critique throughout.
The project ended in 2017 with the publication of The Autism Dividend, a comprehensive study of the effectiveness and cost-effectiveness of autism interventions. The National Autistic Taskforce was established as an offshoot of NAP and its advisory panel to enable the voices and knowledge of autistic people to continue to impact national policy and local delivery.
Read more about the National Autism Project.
Scottish Autism Inclusive Governance Project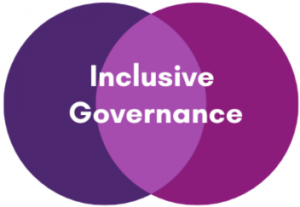 The Scottish Autism Inclusive Governance Project was conducted by three autistic-led organisations, the National Autistic Taskforce (NAT), Autism Rights Group Highland (ARGH) and Autistic Mutual Aid Society Edinburgh (AMASE), on behalf of Scottish Autism, Scotland's largest provider of autism-specific services and a leading authority and advocate for good autism practice. The project ran from 2021 to 2023.
The project team engaged with Scottish Autism's supported individuals and their families, board of trustees, senior and wider leadership team, staff and the wider autistic community to develop an inclusive governance approach that would maximise participation amongst the charity's key stakeholders.
Read more about the Scottish Autism Inclusive Governance Project.